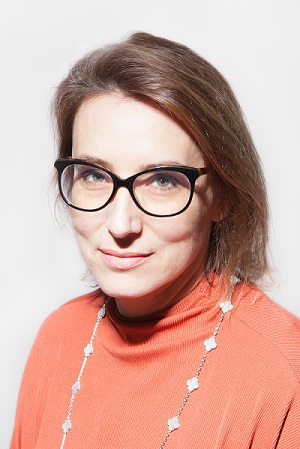 Karen Noël
General Partner, Partech Ventures
President of the Remuneration committee, Administrator
Karen Noël, Lawyer is General Partner at Partech Ventures since January 2017, the investment fund specializing in digital technology and new technologies, spread over three offices namely San Francisco, Paris and Berlin.
< Previously with Gide, Karen Noël, M & A specialist, fund raising and IPOs, operates in the digital, new technologies and biotechnology sectors. She has special experience with seed and venture funds as part of their investments in start-ups, which she has carried out many times, notably for DBV, ManoMano, Teads and Sigfox. In particular, she advised Goldman Sachs, JP Morgan, Citigroup and William Blair during the introduction of Nasdaq. She also intervened in the fundraising campaigns of DBV and MedDay Pharmaceuticals. Karen Noël, a graduate of Essec and Paris II Panthéon-Assas University, began her career at De Pardieu Brocas Maffei and then joined Morgan Lewis where she worked for nearly ten years as a partner before joining Gide in November 2013.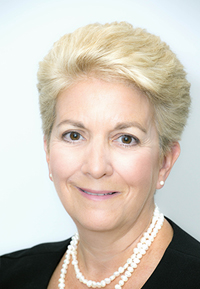 Laura A. Coruzzi, Ph.D., J.D.Member of the Remuneration committee, Senior Vice President, Intellectual PropertyREGENXBIO Inc.
< Dr. Laura A. Coruzzi is the Senior Vice President of Intellectual Property at REGENXBIO. Prior to joining REGENXBIO, Dr. Coruzzi was a partner in the Intellectual Property practice at Jones Day, an international law firm. Previously, she was a partner at Pennie & Edmonds, LLP and was one of the first members of the firm's biotechnology group department founded by S. Leslie Misrock, affectionately known as the "father of biotechnology patent law." Dr. Coruzzi represented biotechnology and pharmaceutical clients for over 30 years, focusing on strategic planning and management of patent portfolios designed to protect emerging new technologies as well as mature biologic and pharmaceutical therapeutics and diagnostics. She counseled clients on portfolio evaluation, due diligence investigations, patent prosecution and interferences, European oppositions, and licensing in a variety of disciplines including genetic engineering, virology, and biologic and small molecule therapeutics. Her practice also encompassed patent litigation and appeals before the USPTO Board of Appeals and the Federal Circuit, where she and her team won reversal of an $18 million jury verdict in 2000 for Cadus Pharmaceutical Corporation in a case involving cell-based assays for drug screening. More recently, she was a member of the team representing Myriad in Association for Molecular Pathology v. Myriad Genetics (U.S. Supreme Court 2013).
Dr. Coruzzi received her J.D. from Fordham University School of Law, earned her Ph.D. in Biology at Fordham University and completed a post-doctoral fellowship at the Mount Sinai School of Medicine before entering the practice of law.<